The story of Fellowship North began in 1984 when a group attending Fellowship Bible Church in West Little Rock decided to plant a church north of the river to reach their community. Since the church opened its doors, its mission has been clear – to make disciples of all people. This multiethnic, intergenerational church seeks to open doors within the community to bring the love of Jesus through them. One place where God has opened the door wide is in their church/school partnerships with two schools: Pike View Early Childhood Center and Ridge Road Elementary.
Recently, I spoke with Barbara Scorza (lower left photo), the Director of Operations at Fellowship North, who oversees the partnership with Pike View, and Dena Nasha (lower right photo), the Encourager Facilitator for STEP Ministries at Ridge Road. How do both women view the church's mission in these partnerships? "We do whatever needs to be done. We are here for one reason – to glorify God and live out his purpose," Barbara tells me. Dena echoes Barbara's sentiment in her response, "We want to be God's vessels and instruments."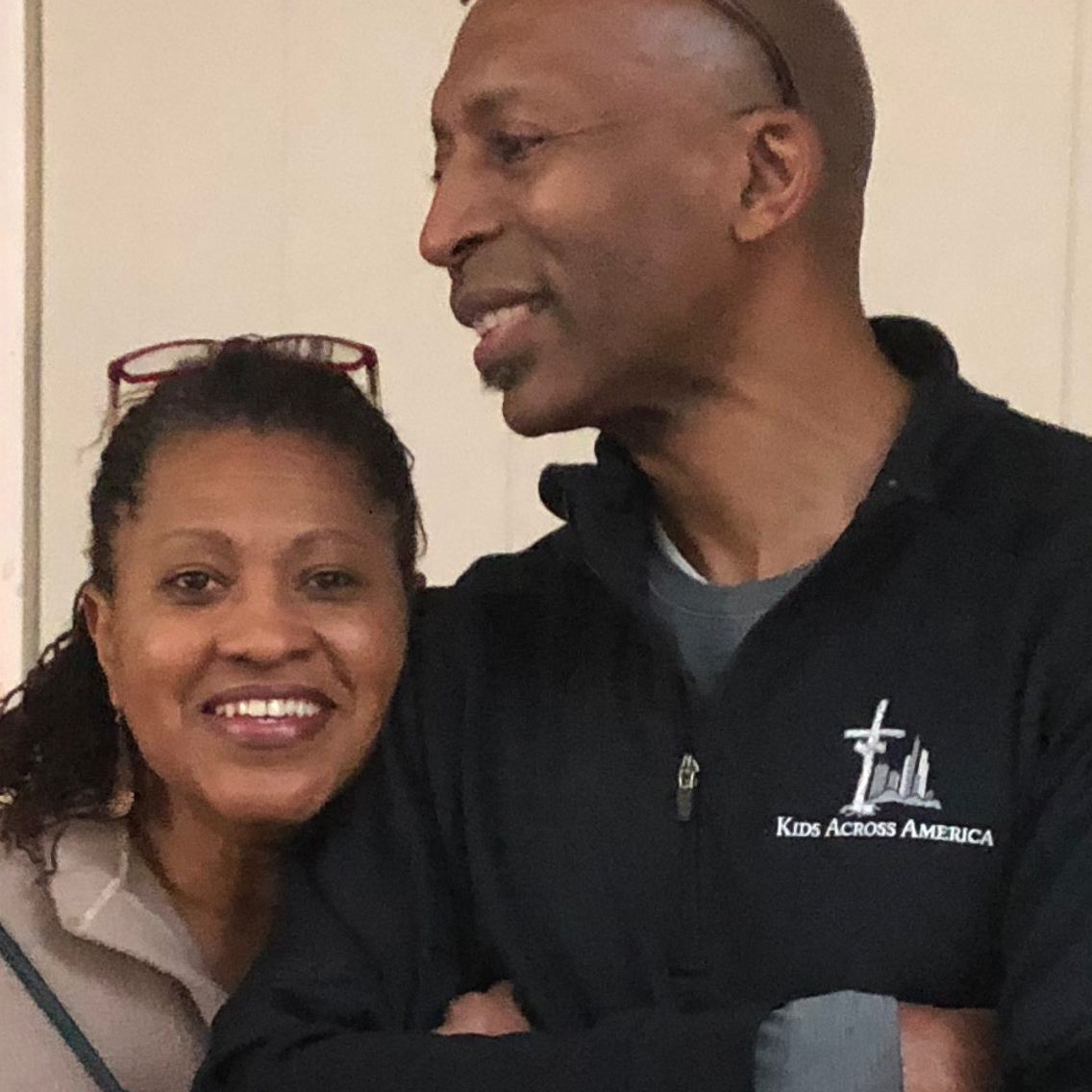 VISIBLE AND CONSISTENT
Where did Fellowship North discover this open door to schools? Right across the street, it turns out. That's because Fellowship's parking lot is connected to Pike View. Years ago, when Barbara's kids were younger, they attended Pike View, and Barbara thought, "Our church needs to be a presence here." "We were there all the time," she recalls. "We wanted to make sure that we were visible. We did events to support the teachers and students." 
Then, two important events changed the partnership. First, the school became a preschool, which meant working with much younger children. Second, the pandemic happened, and they weren't even allowed into the school for a season. But rather than complain or give up, Barbara and her team adapted. They formed a Booster Club for volunteers to engage school staff, students, and parents with acts of love to meet needs, offer prayer, and give encouragement.
Today, the Booster Club does two monthly events at Pike View, one for school staff and one for students. The consistency in their approach is purposeful and strategic. "Consistency matters. [Through it] teachers see they're supported. They know somebody is caring for them." Teachers face a lot of stress and paperwork, so it makes a difference when someone recognizes and values them. Barbara recalls how, one Christmas, volunteers brought teachers gifts daily for a week. One event for students was an Easter egg hunt last spring that drew nearly 40 students with their parents. They also had a Trunk or Treat last fall with over 300 attendees. Today, when Barbara hears appreciation from Pike View's teachers and parents, she knows they are making an impact.
STEP IN, STEP UP, STEP OUT
STEP Ministries is changing the heart of the city through the hope of the gospel, one mentoring relationship at a time. STEP offers mentoring and tutoring programs throughout Central Arkansas that serve children in 3rd-12th grades. Dena is a champion for STEP because she has seen God's ability to change circumstances and heal people in communities on display through the mentoring relationships at Ridge Road.
Currently, Fellowship North has 12 STEP "encouragers" mentoring youth at Ridge Road. Once a week, mentors get half an hour with a child to invest in them. One week, they might help them with their homework. Another week, they might play a game. The overall goal is encouragement. For a child to know that someone sees them, likes them, and believes in them and their future. And you can imagine how much these kids soak up that love like a sponge because, the truth is, many of them don't receive much love or encouragement elsewhere. Dena tells me about Karson, one of the kids at Ridge Road, beaming with joy about meeting with Tim, his mentor, exclaiming, "Today is Thursday! Tim's coming!"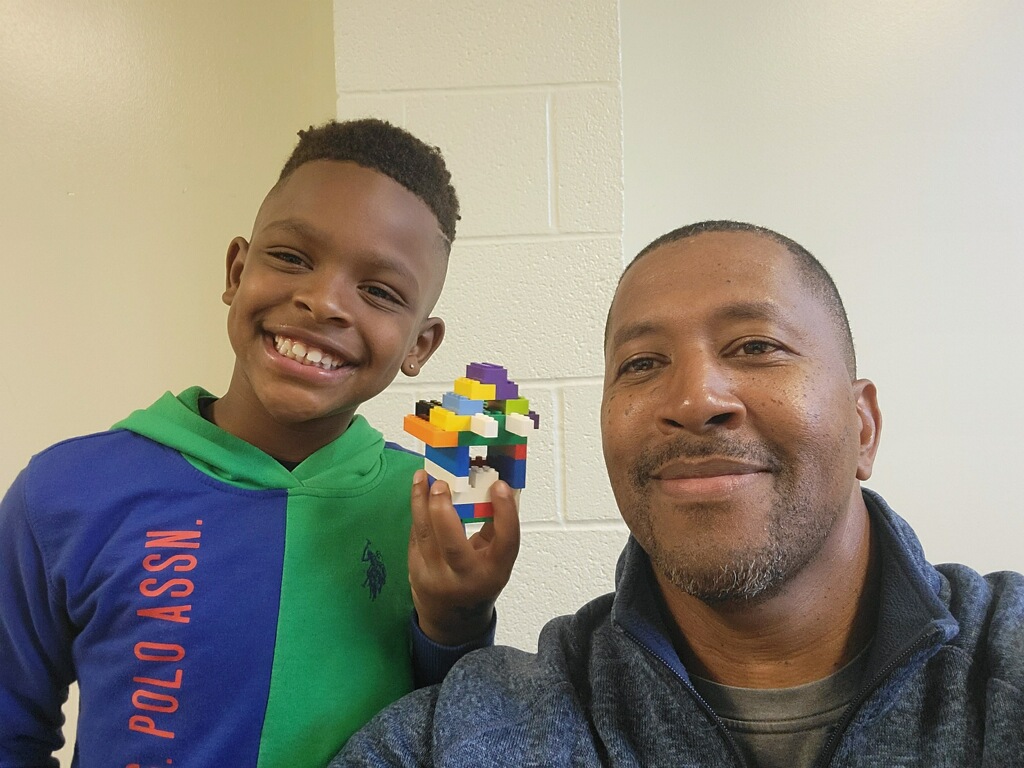 Through mentoring, encouragers at Ridge Road give a heart that cares. But they also offer hands that serve. Not long ago, the school needed to distribute meals to kids and their families in need. It was a large and complicated task, and the school's staff needed help. That's when, without hesitation, the volunteers jumped in to help. Dena describes the scene of one encourager going from classroom to classroom with a wheelbarrow full of meals. "He was surrounded by kids, shouting, 'I want one! I want one!'"
BUILDING RELATIONSHIPS
In these church/school partnerships, consistency is essential. "If there is no consistency, people don't feel concern for them. This isn't a program for me to feel good about myself," Barbara emphasizes. "It is for someone else. It is for building relationships." Barbara sees the importance of relationships, and in 2005, she learned their true value. At the time, Barbara lived in New Orleans and wasn't focused much on relationships. "But when my home was washed away by Katrina," she recalls, "I had to begin from a brand new place. The only people I had were in my car. Moving to a new city, I understood the importance of relationships because relationships mean a lot more when they are all you have."
SHARING THE LIGHT OF HOPE
Fellowship North's church/school partnerships continue today, and Barbara, Dena, and the brave people of Fellowship North are spreading the love of Jesus to students and school staff in their community. Through every event and mentoring relationship, the people of Fellowship North are consistently showing up in the lives of their neighbors through simple acts of love and encouragement. Whatever needs to be done, they'll do it. And like yeast working through the dough (Matthew 13:33), the kingdom of God advances through them in our city.
We are thankful for the exceptional work of Fellowship North and for all the churches in our city that are engaged in church/school partnerships to help build flourishing families. They're helping the whole Church grow.
Speaking the truth in love, we will grow to become in every respect the mature body of him who is the head, that is, Christ. From him the whole body, joined and held together by every supporting ligament, grows and builds itself up in love, as each part does its work.

Ephesians 4:15-16
If you are interested in a church/school partnership, contact Anthony Hampton (ahampton@citychurchar.org).
Chris Loux, Communications Director – CityChurch Network